Who is Buster Brown?
Buster Brown is based off a comic strip character created in 1902 by Richard F. Outcault. He's a young city-dwelling boy with a "page boy" hair cut and wealthy parents, according to Wikipedia. His pretty face is accompanied by his stylish suit he wears, later becoming known as the "Buster Brown Suit." As a true practical joker, he might dress in a girl's outfit and have her wear his clothes, break a window with his slingshot, or play a prank on a neighbor! Look out!
But… What does Buster Brown have to do with shoes?
In 1904, Buster Brown was adopted as the mascot of the Brown Shoe Company. That same year, Outcault traveled to the St. Louis World's Fair to sell licenses to up to 200 companies to use the Buster Brown characters to advertise their products. Buster Brown's association with shoes began with John Bush, a sales executive with the Brown Shoe Company. He then persuaded his company to purchase rights to the Buster Brown name, and the brand was introduced to the public at the 1904 World's Fair.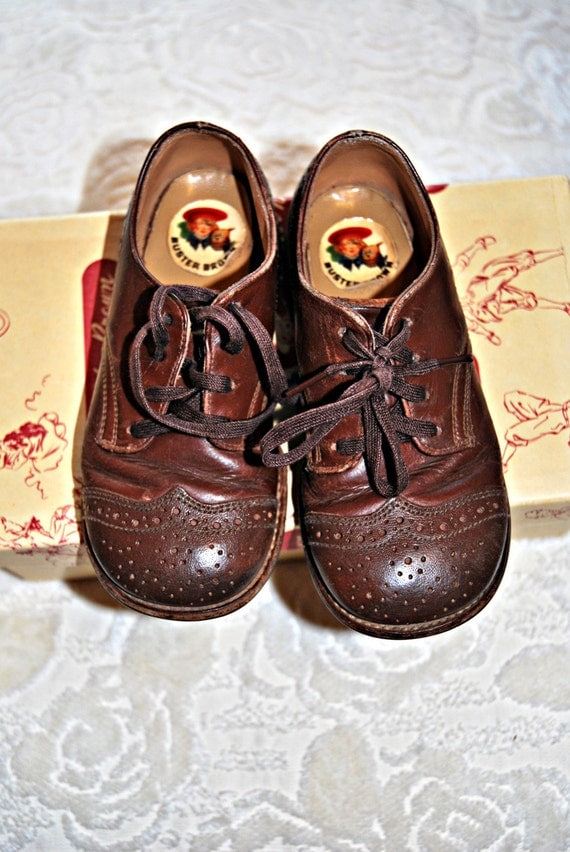 And… Why Buster Brown at Haase's?
…because we love Buster Brown, and because we used to sell the Buster Brown shoes! We love the playful character he envelops, which is similar to the jolly and playful personality of Mrs. Judy Caliva or "Mama Ju" of Haase's. You might hear her singing an old 40's tune, making chu-chu train noises or even provoking laughter from your child as she imitates Buster Brown during a shoe-fitting! She brings Haase's to life, and like Buster Brown himself, enjoys making all her customers smile with her joyful countenance each day!
Click here to observe the REAL Buster Brown in action!